Real estate investments in Thailand
Types of investment
The average yield in Thailand at present is 5.13% (vs. 5.02% in Japan). The number might be felt insufficient when you look at the numbers only, but you can effectively increase the profits by successfully select the type of investment.
Capital gain
It is a common practice that newly built condominiums are sold-out in Thailand, before waiting for the construction and completion. This is called a pre-built. They start selling before the construction and sell in several divided times afterwards. The price will increase whenever it goes by way of sale stage and the price during the construction by property might also be increased by 20%. For example, by purchasing a property in the first phase of sales, you can sell it aiming to obtain capital gains in the final period.
Buying a property in foreign country before completion requires courage, however, you can buy it cheaper for that reason and with this you will be able to watch the one side of the speculation of real estate investment.
Income gain (1) (General leasing)
The average yield of limited to newly built one-room apartments is 3-4% in Japan, while around 4% in Bangkok. They are leased to foreigners, Thai, and Japanese over the medium-to-long term. It is general to pay the management company pay at 5% to 10% of the house-rent.
Income gain (2) (Service-apartment and Service-hotel Leasing)
Using the Airbnb and agoda system, make short-term lending to tourists. It is so-called private resident. Depending on the property condition, location, and the way of management, there are such property in occupancy rate of 50% and yield rate of around 10%. Fee payable to the management company is about 25% to 30%.
Even foreigners may easily purchase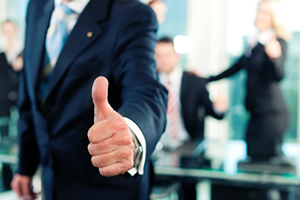 In Thailand it does not allow foreigners to acquire the ownership of land, but condominiums can be purchased in the by foreigners in the overseas by the simple procedures. By signing the sales contract sent from the sales company and sending it back along with a certificate of remittance in a foreign currency the sales contract is completed. As for the other expense 3% of income expense at the time of real estate acquisition is required, and the administrative expenses will be around 50 baht per square meter as the market price. The tax rate is 10% for the income of capital gains generate at the time of resale against the profit below 1.0 million baht and 15% the profit below 1.5 million baht.
※ The limit rate of the possession rate for ownership of a building of condominiums is 49% for foreigners and 51% for Thai people of the purchased floor.
Notes on real estate in Thailand
The basics are self-government
There is no license in Thailand, which corresponds to "Real Estate Trading Business" in Japan. Therefore there are lots of people like individual brokers. Also at the time of purchase there are many real estate companies and developers, but there are few real estate companies that can be a one-stop to that support after the purchase. Purchase of a property will be possible just by paying money. But when a problem occurs or when something you want to consul has occurred, it will be very troubled because of the language barrier. As this is usual for the Thai people as there is a concept of self-management in Thailand, however, Japanese people will feel it inconvenient who are accustomed to the Japanese service.
To find a reliable partner
Please find a vendor who will provide the same service with the Japanese Real Estate Company or management company. You can be confident of finding the vendors that meet your needs although the number of such vendors are small. There are three points to add. "Whether there is an office where the property is situated," "Whether there are support of language and local business practices, and management track record," and "Do they provide a service of monthly payment management and report submission?" It might be a matter of course in Japan, however, there are not so many companies that provide complete management for the customers, because it is in the "self-management" principle in the overseas (especially in Southeast Asia). That's why, you will be experiencing hardship later, unless you ensure this point.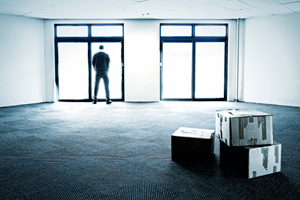 Risk with bankruptcy
It is common in Thailand for people to purchase properties that have not been built yet, and this is because the price is lowest before construction begins while the price continues to rise as construction progresses. However the owner must bear the risk of the developer going bankrupt before construction or great delays with construction. Thus it is important to establish a relationship with a developer or distributor with achievements as well as reliability.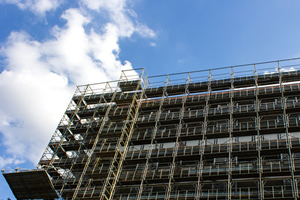 Risks with properties
There are quite a few cases where the specifications of the property turn out to be different after construction since agreements are made before the details are decided. Buildings are also not reinforces structures since Thailand is not a country with many earthquakes. The interior work can also be rough, but this is something we must bear with. We must possess an eye for observation with different evaluation standards from our own country since the design of the property or luxury of shared facilities is considered more important than the details in Thailand.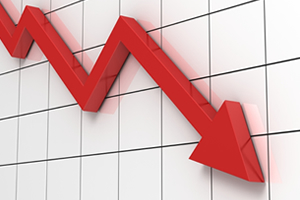 Risks with prices dropping
Although Thailand is a country that continues to grow, there can be cases where prices of properties decrease due to excessive supply to popular areas or situations where rents of leased properties must be lowered. In the case of investors who plan on operating through leasing, we suggest purchasing properties while considering the demand for rental housing as well as potential of that area.